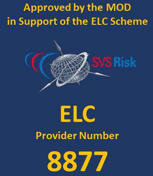 SVS Training Sector is a British ISO Quality Assured (ISO9001:2008) Security Company specialising in all areas of security and medical domains of training. The company was established in 2012 and driven by the CEO who has over 27 years of combined military and commercial security expertise, Senior Instructors are a combination of former Ex British and Polish Military Special Forces and Specialists Units.
With the ever increasing security threats globally SVS provides realistic and high calibre training that meets the needs of its clients or personal individuals training requirements.
With training facilities in the United Kingdom, Poland, India and Ukraine we have a great presence globally. Training courses can be delivered to corporate level at your location in some cases so please feel free to enquire for your bespoke delivery training package.
Our manpower for deployments tasks are all selected on merit, performance and experience from our training courses and our international database of professional personnel with specialist skills allows us to provide you with bespoke solutions or personnel to support you with your operations.
Our three arms of training within our sector:
SVS has awarding body certification from the following organisations: